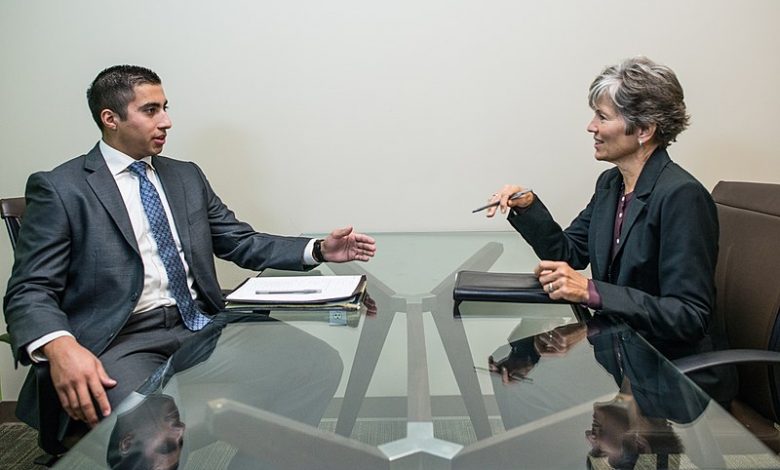 The pre-screening process in hiring candidates is a cumbersome exercise that requires extreme patience and coordination. This is due to the large volume of job applicants. According to a recent nationwide recruiter survey, over 55% of companies dedicate one of their recruiters to schedule interviews. However, the recent emergence of this type of interviews has proved to be time-saving for recruiters who have numerous screening interviews to get through as well as save companies some money.
On demand interviews are automated invites that are sent to candidates with instructions on how to complete the recorded interview wherever they are most comfortable- all without direct interaction with the recruiters. From boosting the efficiency of hiring candidates to freeing up a recruiter's time for other important activities, these interviews can help attract and retain high-quality employees who match your business. Here is how these interviews can improve your business.
Minimal interview-to hire ratio
On demand interview platforms such as Hirevue, Interview stream, and Green Job Interview feature a combination of on demand video interviews with pre-hire assessments. This enables a business to prioritize those candidates that are fit and significantly reduces the interview-to-hire ratio. As a result, a business gets to take care of two fundamental steps just by conducting one. Therefore, increasing the hiring speed.
Competitive advantage
Automation of interviews enables recruiters to court potential talent candidates once they are identified in the post-screening process. Meaning such valuable activities are completed within a short period considering that certain job openings attract over 250 resumes. That being the case, these interviews can be used to identify top talent candidates ahead of your competitors.
High Engagement Rates
On demand interviews attract a lot of interest and attention, due to the ability to provide an automated interview schedule that makes the hiring experience personal for candidates. However, candidates prefer audio and text-based interviewing over video interviewing because they are less intimidating to complete. As a result, there are high engagement rates in audio and text-based on-demand interviews. This means by strategically deploying the latter you can maximize the recruiting efforts and pick the top talent for your business.
 Creating Awareness
According to the Office vibe report, close to 75 % of professionals are passive candidates who are open to new opportunities but aren't currently looking for a job. Therefore, you can attract new candidates to your business over others by showing your candidates what your business's culture and employment experience are like. You can engage them via videos that go as far as communicating your business's values and ethics. By creating awareness of your business's culture, you'll be a highly sought-after business, flooding with candidates.
Insight from on-demand video interview data
The goal of your business should not be to find more candidates but rather the best. Therefore, by analyzing the recorded interview responses of your hired candidates, you can use analytics to improve the next cycle of hiring in your business.
Conclusion
On demand interviews are tools like any other, however, when used correctly in your business they can yield the best results in terms of hiring a top-performing candidate and much more.