Technology
Implement SEO strategies for higher website ranking!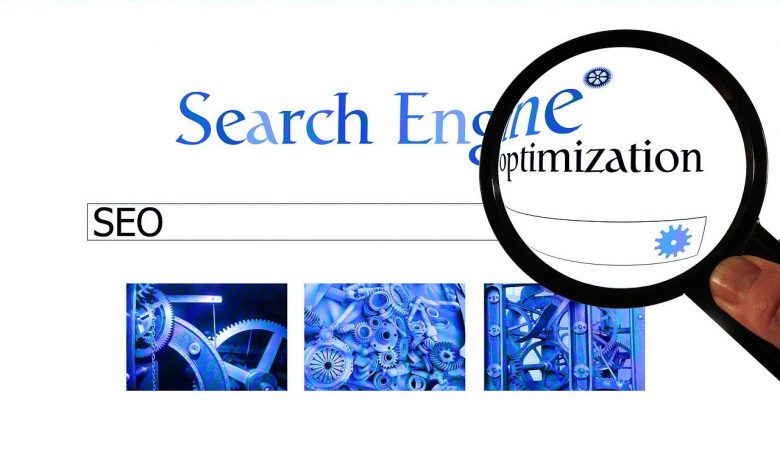 SEO or Search Engine Optimisation helps in increasing organic traffic on the search engine results page (SERP). If all the keywords you have listed on your websites need to be ranked higher, it would be good to get hold of a SEO strategy to increase search engine rankings. However, if you lack time for such activities, you can always opt for link building or SEO packages. These services are offered by various agencies in the United Kingdom.
White Hat SEO
White hat SEO makes use of tactics that agree with the rules and terms of search engines. Just like the name goes, white hat SEO includes the usage of keyword-rich hand clear meta tags, a mobile-friendly website and creating high quality and original content. It would result in improving search rankings on a search engine page and would also maintain the integrity of the website.
Types of SEO
On-page SEO
Optimising the elements on a website is called on-page SEO. There are various factors that should be considered while performing an on-page SEO. These elements can be controlled by an end-user. There are various aspects of on-page SEO. These are as follows:
Keyword Research: Before optimising or performing an SEO activity, your brand should understand the keywords that would need ranking. To achieve this, keyword research is essential. Choose primary and secondary keywords to build meta tags and content. Keyword research consists of various components such as competition, relevancy and search volume. You can also make use of tools that can help in keyword research. Once you shortlist the keywords, keyword optimisation can be done.
Title Tag: Title tag displays the summary of the content on a website on search engine results and is a header title element. It can influence the click through rates and is one of the most important factors of on-page SEO. Search engines can display the first 60 characters mentioned in the title tag.
Meta Description: It is a brief description that provides a summary of the content available on the webpage. It is displayed on the search engine page results. When compared with a title tag, meta description provides more information to the users regarding the webpage. It can also influence the click through rates.
URL Structure: The best practice for an SEO strategy is to use SEO-friendly Uniform Resource Locators (URL) as they can help in understanding the details of a webpage. Poor URL structure can be an issue in SEO which would lead the website to get lower ranks.
Header Tags: It helps in identifying the headings and subheadings of the content provided on the website. The hierarchy of header tags are from H1 to H6, where H1 being the main heading, H2 being the subheading and so on. Such tags help the search engines to run through and understand the content in a better way.
Internal Link: They are just links that help in linking web pages together on the website. They allow users to browse through the website. Such links can be useful when it comes to spreading link equity. Link equity means the value passed on from one website to the other.
Keyword Usage: Search engines make use of Natural Language Processing (NLP) to crawl on a website. NLP can help search engines look for keywords and content. When a website adds more related keywords, the chances of ranking high for keywords increases.
Sitemaps: Sitemaps can help in organising a website. It helps the users and search engines to understand the structure of a website. There are two types of sitemaps known as HTML sitemaps which is designed for humans and XML sitemaps which is designed for crawlers.
Off-page SEO
This is a process that helps in improving the ranking on search engine results pages. It can strengthen the credibility of a website and build a sense of trustworthiness and domain authority. Off page SEO has other benefits such as increase in traffic, brand awareness and page rank.
Link Building: Off page SEO can be associated with link building. Link building means, acquiring hyperlinks from other websites to your website. It can also be known as external link building. Content is always the key to link building. From an on page SEO perspective, high quality content allows your brand to optimise it for relevant keywords to rank higher. At the same time, from an off page SEO perspective, high quality content enables other websites to link back to your website. Click here
Some of the strategies for link building are:
o  Off-site Engagement: It means spending a lot of time on other websites that are similar to your website. It can be in search of websites that have relevant content. You can then share their content with such websites and vice versa. Off-site engagement can also happen with the help of social media and collaboration with bloggers.
o Creating High Quality Content: Other sites would show interest in linking back to the content provided only when the content is well-structured, original and easy to read.
Tips for Designing an Effective SEO Strategy
        Focus on implementing white hat techniques for SEO
        Try to gain backlinks from authoritative websites that have high-quality content
        Make use of keywords in title tags and have unique title tags for multiple webpages
        Writing engaging content can provide a better user experience
        Perform a keyword research; understand the competition and volume for all keywords
        Build internal links naturally to the website
        Remain patient and wait until the content gets ranked on search engine results
        Turn the website user-friendly and responsive across multiple devices
How Search Engines Rank Websites
Search engines usually rank websites based on the competition between web pages for a particular keyword. The web pages that follow best practices would outrank every other webpage in the competition and would rank top for the keywords.
The three basic steps to rank a website are:
Crawling: Search engines consist of bots that scan website copies such as the content of the website and stores the same in search engines' index.
Indexing: The method of adding webpages to search results of a search engine is known as indexing. If your website is not in a search engine's index, no one can find your website.
 Ranking: When a keyword is typed into the search engine, the most relevant websites would show up in the search results. Such results are based on multiple factors like language, user location, and experience etc.
Various factors are involved in ranking. These include content relevancy, freshness of the content and so on. If a user types in a keyword, the webpages for that keyword would show up organically as they are relevant to that keyword. However, one of the important factors that should be ensured is the loading time of a website. The search engines would also consider this factor along with bounce rates before they rank the web pages in search results.
Language and location is also important when it comes to website ranking. When a user searches from one country, the results they get may be different from the user searching from another country. This happens as the search engines may use different bots to crawl on different pages and the search engine index keeps updating regularly.
If your business is based in the United Kingdom and if your desire is for your website to gain higher ranking organically, in a short span of time, it would be wise to take the help of experts in link building. So get in touch with a reputed agency in the United Kingdom that offers SEO packages United Kingdom and watch your website rank higher in no time!